US Air Force Academy Grads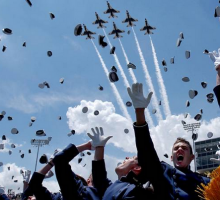 We fight for our veterans!
Air Force Academy grads who care about helping our Nation's veterans and are devoted to fighting for those veteran families in need.
Donated to Heroes ( 0 )
Total Donated Amount
Invite your friends to I Support Veterans!
Maximize your impact by inviting more people to join I Support Veterans and make loans to alleviate poverty.